Please read this section before asking for products to be sealed.
Metal Products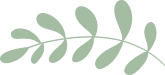 Metal products may weather when outdoors. We strongly recommend sealing with at least 2 coats of exterior clear gloss to protect the paint and/or metal – (available in spray cans from any hardware store). Regular wiping with a clean damp cloth and respraying every year or two is also recommended to keep your artwork looking good.
While some of our larger items are professionaly sprayed with automotive grade clear gloss, this is not possible for all our items.
All products purchased have a small card attached with care and maintenance instructions.
Some of our products have the option to be already sealed. We can provide this service for you at extra  cost.Not available on all items.
For small items we apply 2 coats of an exterior clear gloss. PLEASE NOTE – this is not a permanent solution and needs to be reapplied every year or 2 depending on situation item is placed in.
Larger items are sprayed with automotive gloss by a professional car painter in their bake oven. This has a considerably longer life but may still need to be checked and touched up over time.
We now recommend an excellent product called Everbrite – only available on their website and in larger quantities.
WD 40 can be used to spot touch any difficult to reach areas, moving parts or small rust spots BUT you can not apply a clear gloss over silicone or WD40/CRC type products.
Wooden Products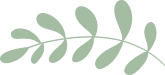 Wooden products such as our seagulls and ducks can be coated with an exterior polyurethane. We recommend a marine grade product for superior protection. This is available in brush on or spray applications from hardware stores.
Disclaimer: No guarantee is given for weathering of products as there are many variables with placement, conditions and self application of protective coatings.
Please note: All items are individually made using some recycled materials. This means items may have some variations in size, texture and colour.